The Best Horror Films of 2013
While tallying the final votes for the annual BGH Top Ten countdown, one trend became immediately clear, even if it wasn't obvious as the year progressed: 2013 was the year of the alt-horror movie. Some may argue the point, but depending on your tally, we're looking at roughly three of the top ten and six of the top 15 films that could be considered "true" horror -- that is, film's whose primary aim is to scare and excite.
The reality is that starting with the number one film, and moving down the top ten, most of these films come with caveats or tongues planted firmly in cheek.
This is not a criticism. Film fans like us have always had a taste for the sardonic. The black comedy -- the blacker, the better -- has always played well with the BGH crew and horror fans alike. The only thing that's surprising is how thoroughly that trend seems to have permeated the space over the course of the last year or so. It's now more of a surprise when a slasher takes itself seriously from start to finish rather than reveling in absurdity, both of the situation and the human condition.
All that matters is we approve. Perhaps the only other trend that emerged from the BGH vote was that there was no other trend. 2013 was a year of surprising quality when you look back on it. Everything from high-brow, effects-laden gems to independent thought-provokers to well-crafted spook-fests made the grade. We offer these 10, plus five, films as our selection of the year's best.
Editor's note: each BGH voter ranks their top ten films. Below you'll see two numbers, one for the total voters who selected a film, and the other for the average position on their list.
The Next 5
These five films just missed the cut, but received votes from several members of the panel. We would call them honorable mentions, but there's no honor in being a loser!
15. Byzantium
14. We Are What We Are
13. Upstream Color
12. Sightseers
11. American Mary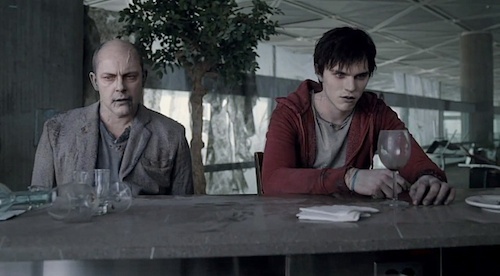 Top 10
10. Warm Bodies
Total Votes: 7 Ave. Rank: 7.0
Believably sentimental with a dash of zed creativity. What more can you ask?
9. Maniac
Total Votes: 5 Ave. Rank: 5.8
Frodo isn't in Middle Earth anymore. A twisted and compelling update on a grimy cult film.
8. The World's End
Total Votes: 6 Ave. Rank: 5.5
Honest, touching and straight-up bonkers. Edgar Wright, Simon Pegg and Nick Frost deliver the goods.
7. Gravity
Total Votes: 4 Ave. Rank: 1.7
The fewest total votes, but the highest average rank carried this flick to where it is. Now the rest of the gang just has to give it a shot.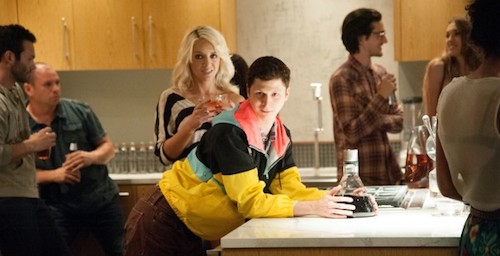 6. This is the End
Total Votes: 6 Ave. Rank: 4.7
The rapture, James Franco, smoking doobs: what doesn't this movie have?
5. V/H/S 2
Total Votes: 7 Ave. Rank: 4.9
Going strong after the second installment, the general consensus is that we're ready for number three.
4. Pacific Rim
Total Votes: 7 Ave. Rank: 4.3
Kaiju v. robots. We'll take more, please.
3. You're Next
Total Votes: 8 Ave. Rank: 4.5
Maybe the most interesting entry. Beloved by some. Not even ranked by others. "You're Next" inhabited a unique place in 2013.
2. The Conjuring
Total Votes: 8 Ave. Rank: 4.0
The year's most highly regarded "straight-up" horror movie, "The Conjuring" brought butt-clenching to 2013.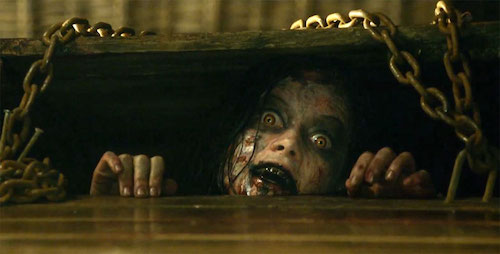 1. Evil Dead
Total Votes: 14 Ave. Rank: 4.9
The only film included on every single ballot, "Evil Dead" was often questioned but ultimately respected. Even if it's a remake, horror fans will line up behind a unique and zany vision.
Bottom 3
3. The Purge
A vision of the future perhaps too real for BGH voters!? Mainly, it was just overrated.
2. World War Z
A legacy of production shenanigans didn't set this one up for success. Neither did mediocre CGI and some funky scripting.
1. Last Exorcism Part II
With more combined down-votes than the next three films combined, this clunker was the runaway pick for worst of the year.