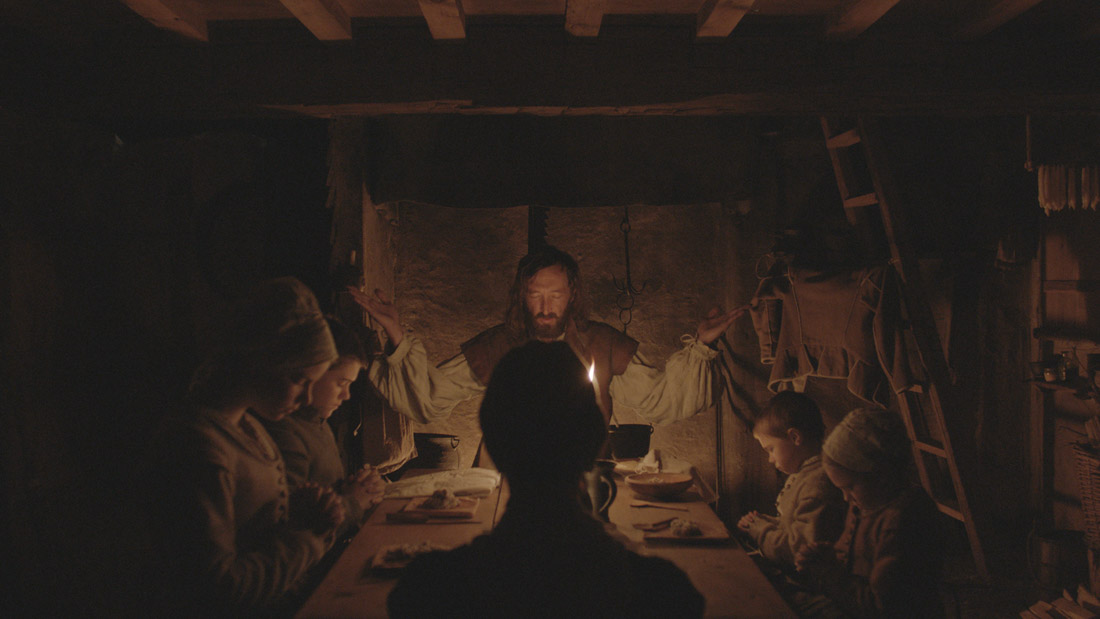 "The Witch" Trailer Promises Folklorish Creeps
We've all been burned by the promise of a truly terrifying and haunting film but 2016 might be year of The Witch. Winning Best Director at Sundance this year, writer and director Robert Eggers (now tapped for the Nosferatu remake) takes us back to creepy colonial New England.
In The Witch, a farmer and his family are cast from their community and find themselves on a remote plot of land bordering a dense and menacing forest that is considered haunted by witches, according to local lore. Upon their arrival, the family immediately starts experiencing unsettling events and inexplicable terror that is often attributed to witchcraft: failing crops, ill animals, possessed and missing children. As usual, the pubescent teenage daughter is accused of witchery and though she denies it – the family is thrown into a moral and physical fight of their lives and most importantly souls.
The foreboding trailer full of lingering, dark forest shots against the starchily Puritanical lifestyle – The Witch seems to be the period piece for which we've all been holding all of those séances.