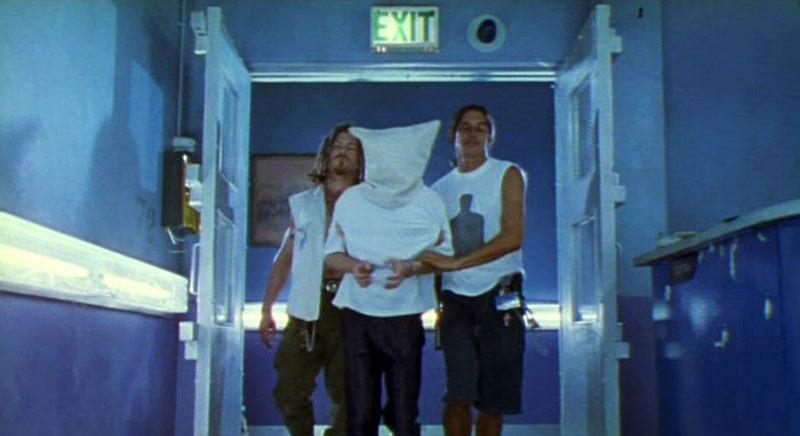 The Ugly (Movie Review)
For every filmmaking success story from Australia (Mad Max creator George Miller) or New Zealand (Lord of the Rings director Peter Jackson), there are a handful of very talented filmmakers from that side of the globe who created great films that simply never found the mainstream recognition to cross over into international acclaim. The Ugly, a dark and visually impressive psychological thriller by writer/director Scott Reynolds, unfortunately falls into the latter category.
The film has a simple premise: a famous psychologist visits a serial killer in a mental hospital in order to try and understand his motivations (and hopefully get a successful story to publish out of it); as the conversations between the two continue, she discovers that she is either being pulled into the killer's delusions, or that what he is saying may not be as crazy as everyone thought.
The photography in the film, mostly within the interiors of a dilapidated mental facility, is beautifully grainy and evocative, and perfectly matches the subject matter. The lead performance of the serial killer, played by Paolo Rotondo (an infrequent television actor), is a revelation, and it is hard to believe that this film didn't lead to more opportunities. In fact, the same can be said for the director, Scott Reynolds, who directed only two other feature films and was an uncredited writer on the Kate Bosworth martial arts western The Warrior's Way.
All of the performances are appropriately moody for the film (except perhaps for the over-the-top interns in the mental facility), the visual effects (from many of the same people who brought Jackson's Lord of the Rings trilogy to life) are creepy and well executed, and this low-budget psycho-thriller is a minor gem that somehow never caught hold in the U.S., but is well worth the time to hunt it down.