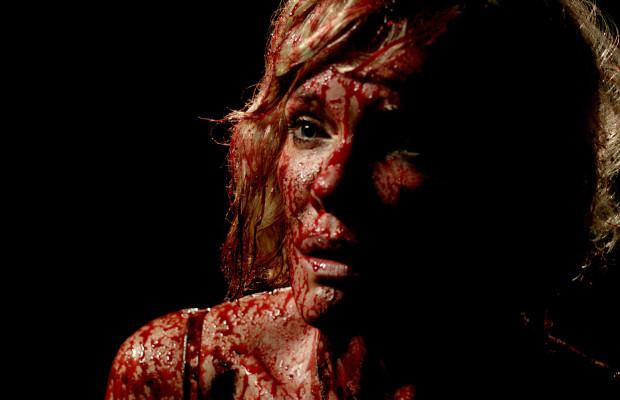 Come Back to Me (Movie Review)
Loosely based on the book, "The Resurrectionist," by Wrath James White, Come Back to Me is a creepy little tale of how it's probably best to avoid your neighbors.
Sarah (Katie Walder, Gilmore Girls) and Josh (Matt Passmore The Glades) are a happy couple living in the suburb of Las Vegas enjoying fulfilling their goals. As Sarah is finishing a doctorate on the effects of pornography in relationships she is home alone most of the day while Josh pulls doubles at the casino as a dealer to pay the bills. Everything is perfect until they welcome a new neighbor, Dale (Nathan Keyes, Ben 10.) Dale is a greasy, unsettling type of character whose first impression is creepy. Immediately following Dale's introduction into their lives, Sarah begins experiencing horrible night terrors and black outs, where she cannot remember anything and will wake up in different clothes and places around her home. As Sarah's mental state begins to create issues in her relationship with Josh, she struggles to find a cause and a solution for her erratic behavior. The more Sarah begins to investigate her personal issues the more she begins to become aware and weary of Dale's influence and control of her life.
Ripe with gore and intense sexual abuse, Come Back to Me is definitely not for the faint of heart. Provided with a clever twist on the common obsessive neighbor trope, screenplay writer/director Paul Leyden (As the World Turns) delivers a solid and unsettling view of suburban torture. Aptly woven between the present day horrors of Sarah and the terrifying history of Dale's upbringing and uncommon talents, Leyden keeps the pace of the film consistent and engaging. Even as Sarah's character is a bit naïve and lacking common sense in some strange situations it works to solidify the universal belief that we are safe in our own homes.