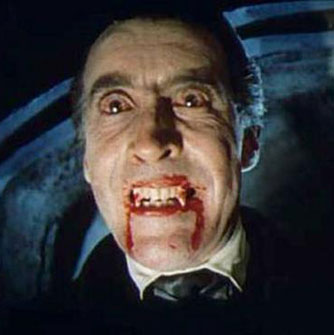 Christopher Lee Returns to Hammer!
Just announced yesterday, Christopher Lee will be returning to Hammer Studios to star along side Hillary Swank and Jeffery Dean Morgan in The Resident.
When a young doctor suspects she may not be alone in her new Brooklyn loft, she learns that her landlord has formed a frightening obsession with her.
Who's with me in hoping Lee is the creepy landlord? I mean, it only makes sense, right?
Hammer Studios have been dark for nearly thirty years and with this being the second film since their return, the cast keeps getting better and better. Also exciting about this is the fact that for many years, Lee was highly outspoken against Hammer and their business practices. For years he refused to even discuss his time there in interviews. Seeing him return feels like a natural fit and makes things right with the world, although it does raise the question of what changed his mind.