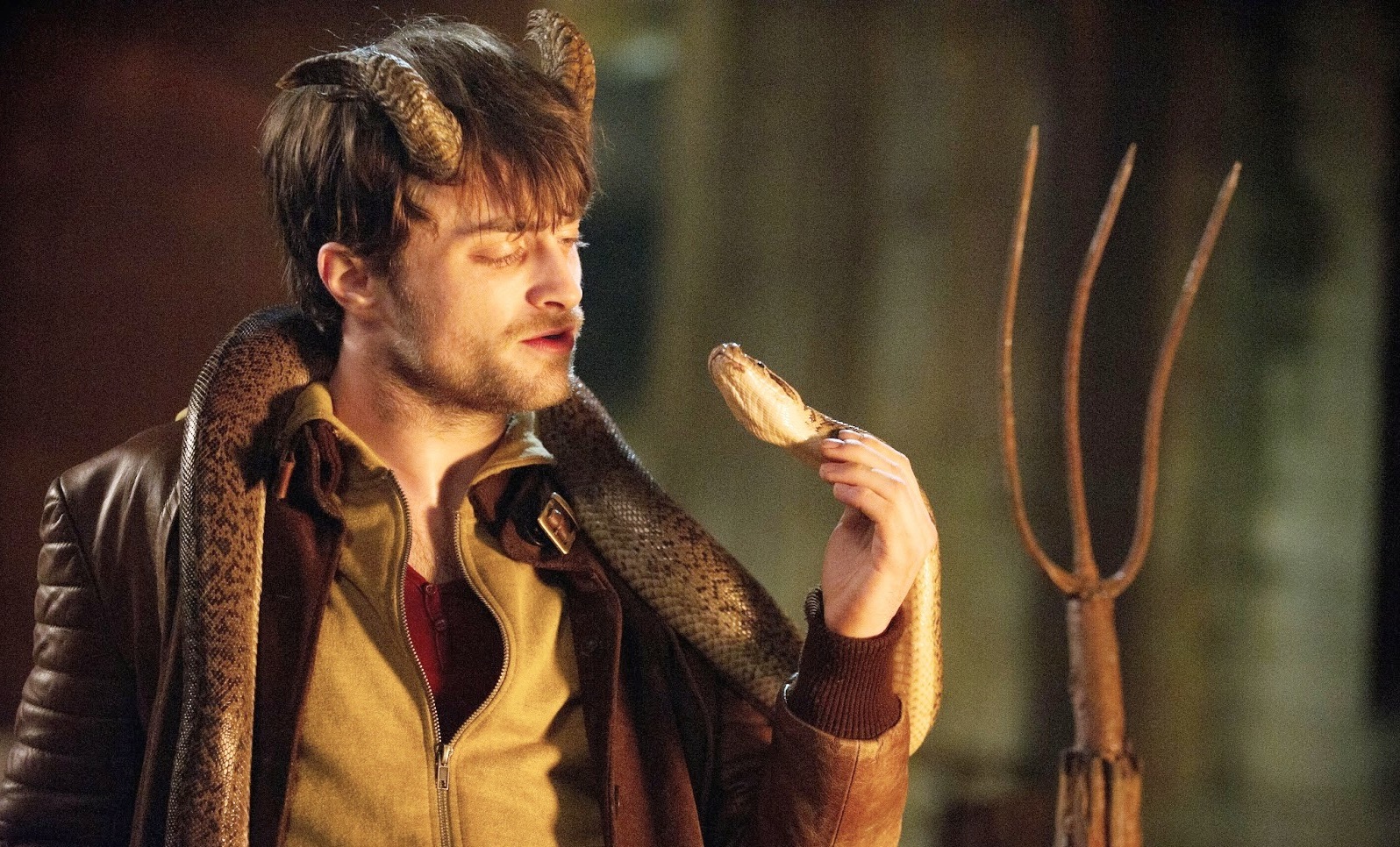 Best of 2014: Casey's Take
(Editor's note: Over the rest of this week and next we'll be rolling out our staff picks for the best in horror from 2014, leading up to the official BGH Best of 2014 list and the Year in Review podcast. Enjoy!)
The Best
1. Horns - The original novel blew me away and the movie captures it perfectly, especially Radcliffe.
2. Extraterrestrial - It's common for alien movies to go with the subtle approach but Extraterrestrial threw that out the window and went in your face. It was a blast!
3. Honeymoon - Speaking of subtlety, Honeymoon was a slow burner that kept me guessing throughout. When it payed off, it payed off big and was totally disturbing.
4. Only Lovers Left Alive - Swinton and Hiddleston nailed the aloof nature of the extremely old duo and played perfectly off each other and told a great, sad story.
5. Witching and Bitching - I didn't know what to expect From W&B but I had an absolute blast. It's weird, funny and full of action!
6. Snowpiercer - I love a good dystopian tale and Snowpiercer is top notch. Bearded Chris Evans was pretty great as well.
7. The Rover - Another notch in the dystopian belt, Rover comes filled with a solid story and great performances and leaves you glued to the screen just to see how the story turns out.
8. The Sacrament - Sacrament gets the nod for the truly disturbing imagery in the final stretch of the film, and for being the first Ti West movie I didn't hate!
9. Under the Skin - I happen to love science fiction even more than horror and this is a great mixture of the two: alien, weird and atmospheric all at the same time.
10. Godzilla - What can I say, I'm a nostalgic sort and Godzilla met all of my expectations; it felt true to the spirit of the originals and I can't wait for more!
The Worst
1. Jessabelle - This move was just plain dull and the story was flat and uninteresting, plain and simple.
2. Devil's Due - This was a really contrived story that lacked much punch, so much so that I had to look it up to remember what it was about.
3. The Quiet Ones - As a bonafide Hammer Fan Boy, The Quiet Ones was a major disappointment. It was too slow and lacked atmosphere, which is a problem since atmosphere is what Hammer excels at.