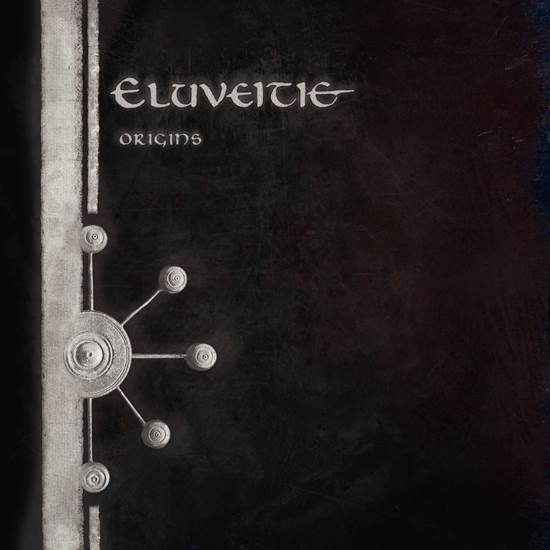 Album Review: Eluveitie - Origins
A few weeks ago, I noted that I found it interesting how extreme metal and folk music had found themselves intertwined. The combination of the two elements doesn't make a lot of sense, but yet the folk-influenced versions of extreme sounds are usually far more preferable than there more traditional colleagues. The introduction of new and unusual instruments does something that I think is of vital importance to extreme metal, something I find is sorely lacking in almost everything that falls under that umbrella; diversity. By moving beyond the boundaries of simply guitar/bass/drums with the same exact tones on every song, the extreme folk metal bands are able to give their songs, and themselves, a more easily discernible identity.
Eluveitie throws folk into the death metal blender, rather than the more usual black metal one, and it's a mix of sounds that works far better than I would think it has any right too. The folk instruments break up the monotony of pure death metal, while the death metal basis gives a hefty weight that folk music can't begin to match on its own. Together, they manage to balance the light and dark without having to veer from one extreme to the other, the result of which is often disjointed songs with sections that feel pasted together from different bands.
Call it a pet peeve, but when the album opens with a spoken word introduction, it makes me cringe. There is nothing musical about a narrator talking, so it immediately throws me out of the experience. If there's a story that needs to be told, surely it can be told through the lyrics, without the need to throw in something that isn't a song.
The other issue is that with the album clocking in at sixteen tracks and just under an hour, this is a lot of music to take in at once. When you extend an album beyond its normal constraints, everything needs to be razor sharp to keep the listener's focus all the way through the end. It's very easy to get lost in the sheer mass of the music, and I think that's what happened to Eluveitie here. By the time the album reaches its conclusion, I've heard too much of this sound to still be focused on what I'm listening to. Simply put, a shorter album would have made this a much more enjoyable experience.
There are some wonderful moments on "Origins". "From Darkness" is a fantastic blend of death metal and folk, with some clever riffs and a strong hook. It's the kind of track that proves why combining disparate elements can be rewarding. Unfortunately, Eluveitie can't keep up that standard, which takes away from those winning moments. When each great tracks is sandwiched between two lackluster ones, the ratio is skewed such that all I can remember are the disappointments. "The Call Of The Mountains" is a fantastic track, but it comes after a mediocre song and another spoken word bit, and is then followed by a tuneless death metal bruiser. The end result is that I barely remember I heard a great song in that sequence.
Overall, I will say the same thing about Eluveitie that I say about the vast majority of metal bands; they have plenty of potential, but they lack the necessary consistency. Three great songs does not an album make, and that's what we have here. I don't know if the band thinks the outside influences are enough to excuse lackluster songwriting, but they don't seem to be focused on giving each song a memorable element to hook me. I keep saying that this is a sound I want to like, but when I keep hearing albums like "Origins", I simply can't get there yet.