A Boy and His "Hellraiser" Box (with pics!)
On April 21st, Anchor Bay will be releasing a "Hellraiser Limited Edition Box Set", which will contain the special Editions of "Hellraiser" and "Hellraiser 2: The Hellbound Heart", as well as a brand new Bluray edition of the original. Better yet, it comes in the package we've all been waiting for!
This collectible boxed set is contained in commemorative packaging that resembles the Lament Configuration, the infamous box from which the horrors of Hellraiser emerge, and contains both 20th-anniversary DVD special editions of Hellraiser and Hellbound: Hellraiser II, as well as the brand-new Blu-ray version of the original Hellraiser, boasting a specially reflective foil slipsheet. In addition, the Blu-ray version of Hellraiser will also be made available as a stand-alone title (pre-book March 19; SRP $29.97).
The horrors of Hellraiser are back – looking and sounder better than ever, and each one featuring a savage selection of special features including audio commentaries with cast and crew, retrospective interviews and vintage featurettes, trailers and teasers, and a shocking assortment of other enticements for the Hellraiser faithful. When Doug Bradley's Pinhead said: "We have such things to show you" – he wasn't kidding, and neither is Anchor Bay!
I'm not special enough for the full box set, but the fine folks over at AB did send me a "mock-up" of the box, which I have been longingly staring at ever since I opened up the package yesterday. In fact, as Pee-Wee Herman often suggested to me as a child, I may in fact just "marry it". Here are some pics I snapped this morning to give you an idea of the size and mechanics of it. It's not the most substantial thing in the world, but I can assure you it will look KICKASS on a shelf. So, Enjoy!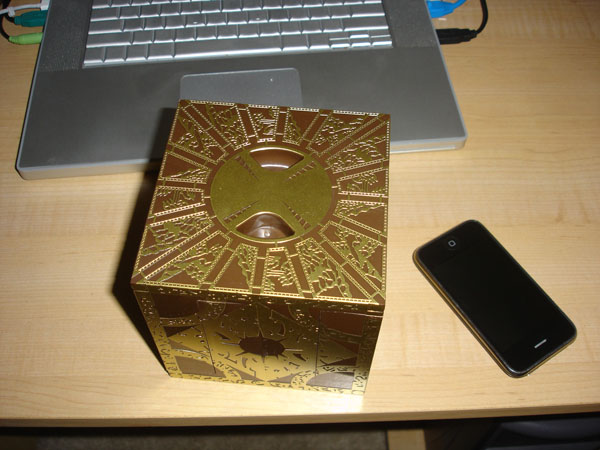 Next to my hipster iPhone, for perspective. It's larger than I expected.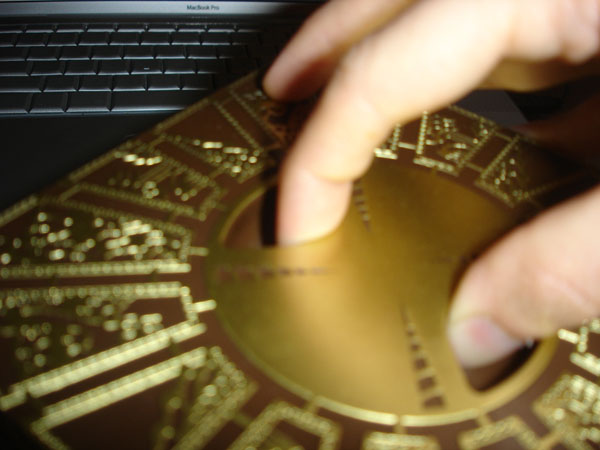 There are little finger "notches" on the top and bottom, which enable you to open the box.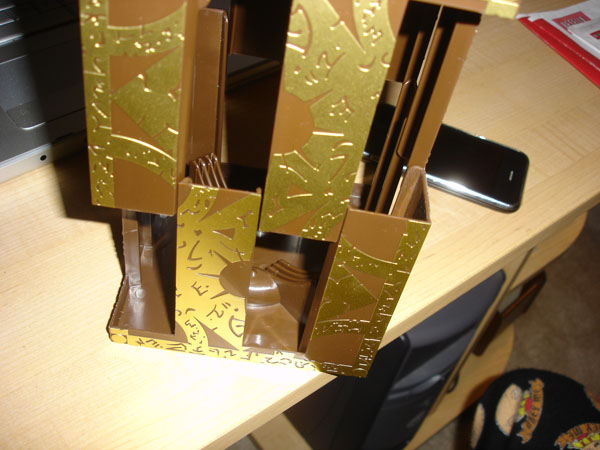 A shot of the way the box slides open.
(yes, I wear Family Guy pajamas)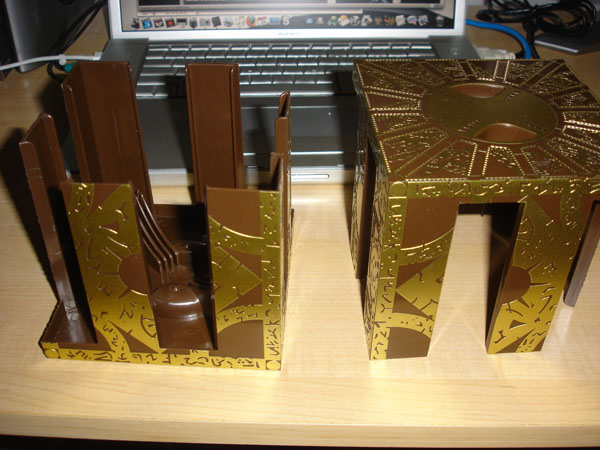 What it looks like fully opened up.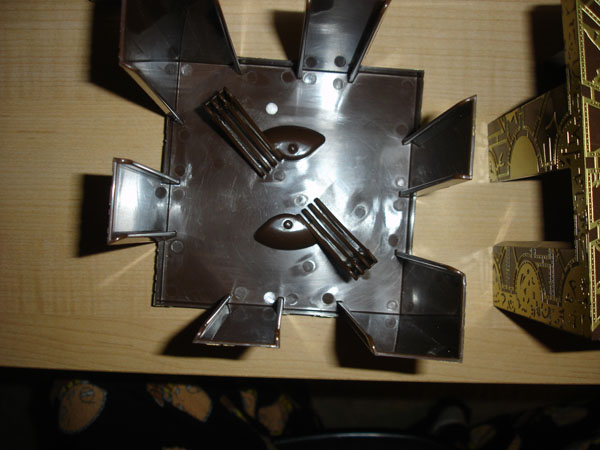 Finally, a look from the top down. The discs will sit in those notches