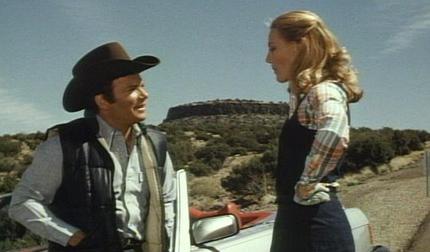 A whole bunch of questionable to mid-range theatrical releases in this weeks' lineup... yay?
---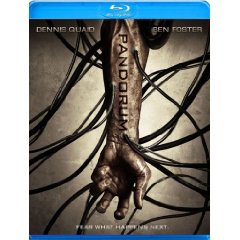 Most of us on the Bloody Good Horror Podcast were generally pleased with Ben Foster and
Pandorum
. Dennis Quaid gets to be a little much towards the end of the film, but other than that this is worth at least a rental.
---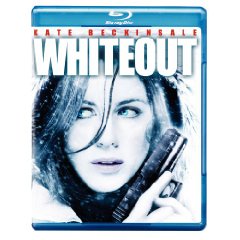 Though Kate Beckinsale still looks like a lovely lady in a severe weather parka, her latest feature
Whiteout
manages to be a snoozer all the way around.
---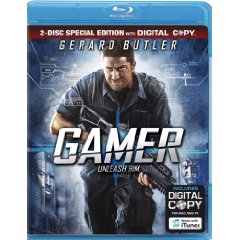 Nerds, soldiers and Gerard Butler all combine to give us this twist on futuristic warfare in
Gamer
. Whether or not the movie is any good I can't say, but I'm sure I'm not alone in saying that both video games and things exploding are pretty sweet!
---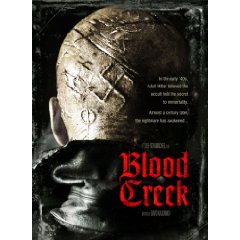 Todd rather enjoyed
this Joel Schumacher directed horror flick. If that's not enough, at least the poster and cover for
Blood Creek
look pretty amazing!
---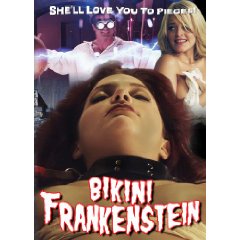 Everybody needs a little Frankenstein themed soft-core in their collection, right? If that's your 'thing', well good thing there's film makers out there that believe in the likes of
Bikini Frankenstein
.
---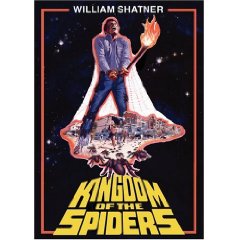 What more can you ask for than a film featuring William Shatner facing off against hordes of migrating tarantulas in
King of the Spiders
? How about his character name 'Rack Hansen'?