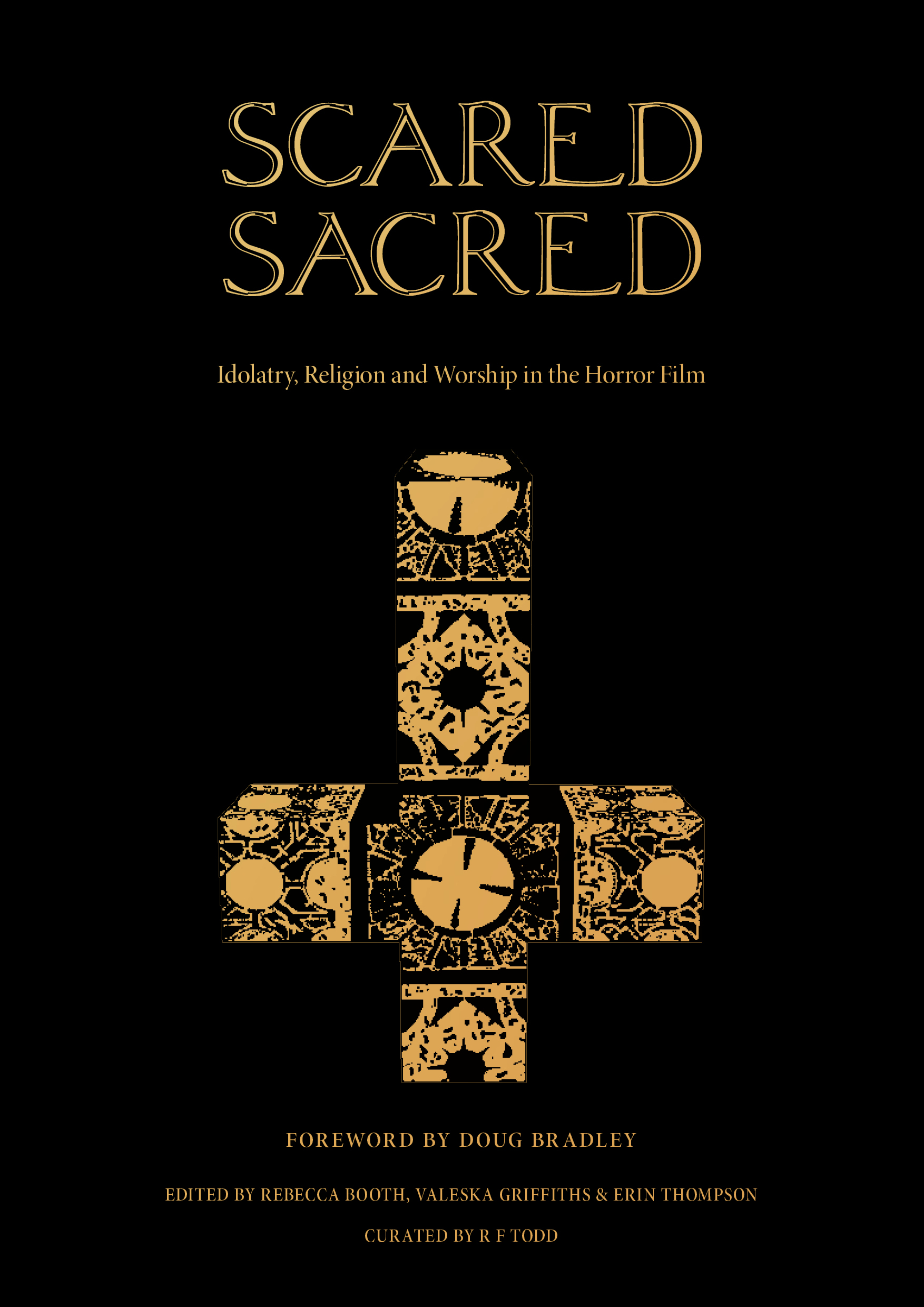 Scared Sacred (Book Review)
A brand-new horror anthology will be hitting the market in the spring of 2020. Scared Sacred: Idolatry, Religion and Worship in the Horror Film is the new collection from House of Leaves Publishing.
Utilizing religion within horror films is a long-standing trope because it's something that withstands the test of modern culture. Scared Sacred takes this trope of religious horror and emphasizes the dread of the known while exploring how something as intangible and spirituality can be so conflated and manipulated by with influence.
The anthology is divided into four parts, all equally as fascinating as the next: Christianity, Mysticism, Occultism and Beyond Belief. Most chapters of the book focus on the pairing and thorough discussion of two movies and the threads of religious themes or imagery woven within.
Contributers include Valeska Griffiths, creator/editor of Grim Magazine, who in her chapter From the Stake to the Sanitarium: Taming the Unruly Feminine in Haxan (1922) and Antichrist (2009) discusses the hysterical feminine and the transformation of women from 'witch' to 'hysteric'. The southern gothic fervor of Frailty is explored in depth by Chris Hallock in his chapter Prophetic Voices and the Lethal Hand of God: The Religious Zealotry of Frailty (2001) – pinpointing the effects of fanaticism and the suffocating patriarchy on family dynamics. There's something for everyone who's been intrigued by the influence of religion in horror. With established voices of the horror community like Rebecca Booth, Andrea Subissati, and Anya Stanley, the subject matter includes everything from the Hell Priest of Pinhead, to exorcism and martyrdom, to cosmic religious horror – any reader will be hooked.
The structure of the anthology allows the reader to take a personal, spiritual journey through the horror of the unknown and see it in the black and white of the page. Having these chilling films dissected only helps to further underline just how horrific they are and why they continue to haunt us. Scared Sacred is a must for the film buff's shelf.
House of Leaves Publishing is currently taking pre-orders. Only the first 500 copies are currently available but are special edition, silver or gold foiled cover art with a numbered certificate.