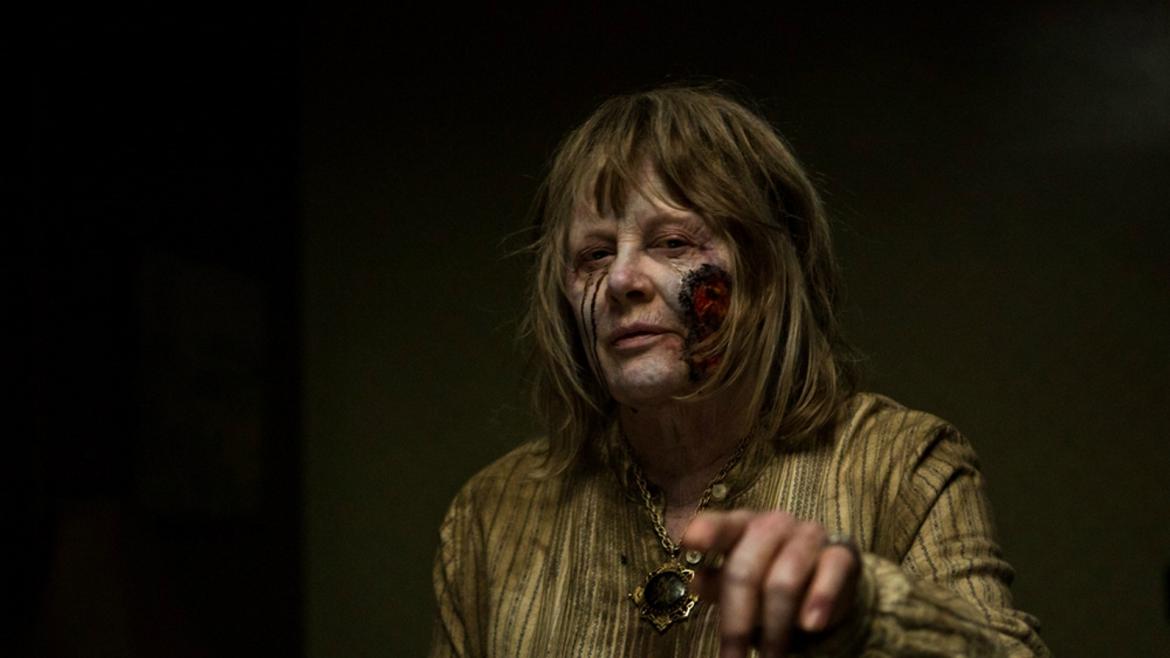 Mercy (Movie Review)
Mercy takes you on a journey with many destinations and a fair number of turns. The subject matter covers everything from a woman's dearest wish to be a mother, to a young boy dealing with the eventual loss of a loved one. You make our way through flashbacks and modern times and one off allusions that are easily missed. With as heavily loaded as the story elements are, it's surprising to see that they manage to tell a straight story without getting lost in the clutter.
Based on the Stephen King short story "Gramma", Mercy starts with an ominous opening that leaves you with a bit of shock and even more questions, then quickly jumps to the modern day. You're treated to a voice over from George, a young boy who is telling you about his Grandmother Mercy, and the special closeness between them. You jump ahead once again, this time a year forward, and Mercy's health has taken a turn for the worse forcing George and his family to move back to Grandmother's house. It isn't long before George is getting hints here and there that Grandmother may not have always been the loving old lady he had grown up knowing.
Mercy is a Stephen King movie that actually hinges on its subtlety. The story unravels slowly, doing well to keep you in the dark, dropping hints just as your attention may begin to wander. This makes for a spooky tale with a gradual build, which can be a surprise when the movie travels to the familiar territory of Stephen King's style. When things start to get weird, they get weird in a fashion that feels familiar from the author. There's the blood and the violence that one might expect. The subject matter is where he changes his tactics, delving into a world based slightly closer to reality which serves to make everything tug on the heart strings just a bit more. Традиционные символы в игровых автоматах привычны опытным игрокам. Очень часто на знаменитом сайте Вулкан Платинум https://www.casinoz.team/casino/vulkan-platinum-casino.html можно увидеть 777. Что означают эти цифры, и как они помогают геймерам выигрывать, знают на портале Casinoz – самом авторитетном сайте о гэмблинге, который можно найти в русскоязычном сегменте интернета.
While not a flawless movie, Mercy tells a solid story and has some good acting from its main characters. It's pacing and some one off lines can be a bit off-putting, but some decent scares and unsettling scenes help to present a good scary story.