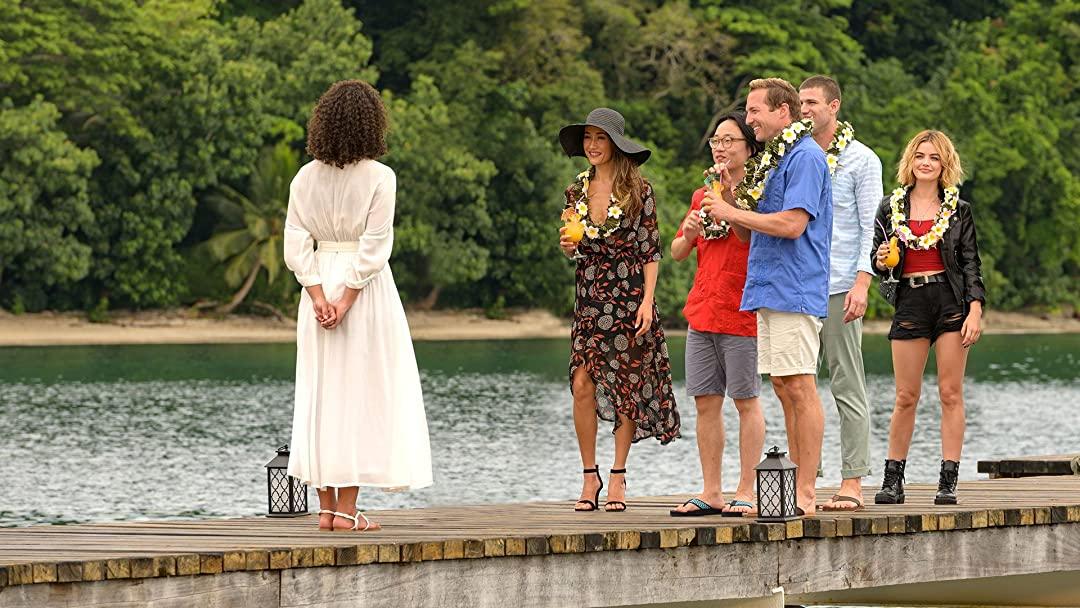 Fantasy Island (Movie Review)
When it was announced that there would be a big screen adaptation of Fantasy Island, the late 70s television series about a luxury resort where guests could live out their dreams, I had high hopes. The show, along with The Love Boat, was a childhood favorite of mine because of the random TV and film stars it had as guest hosts every week. You want to see Don Knotts, Charo, and Sammy Davis Jr. running around a beach? This was the show for you. And in case you're wondering, I super wanted to see that.
Directed by Jeff Wadlow whose last horror credit is 2018's Truth Or Dare, Fantasy Island tells the story of a random group of resort guests who are offered a chance to live out their wildest dreams. Michael Peña plays Mr. Roarke, the resort manager and host for the trip. Unfortunately for those of us familiar with the original TV show, Tattoo is nowhere to be found.
And the differences don't end there. While the original series did have a more serious tone, everyone ended up getting off the island with their limbs intact. This reimagining though takes a much darker turn, one guest finding herself face to face with her high school bully who's being held in a make shift torture chamber under the island. Another guest lives out his fantasy of serving in the military, only to find himself being held captive by an American special forces unit. Again, Tattoo is nowhere to be found. The one thread of levity in the film is provided by two brothers who find themselves guests at a 90s rap video style party complete with models, drugs, and everything else you can imagine.
And this uneven tone throughout the movie is its biggest flaw. We go from an insane house party to a woman dealing with the regret she's felt ever since she turned down the marriage proposal of her former boyfriend. It's an up and down roller coaster you're not expecting, or probably wanting, from a movie based on a TV show where one episode a woman lived out her dream of being caught by cavemen. That's a real thing that happened.
I'd imagine the majority of moviegoers sitting down to watch Fantasy Island know little to nothing about the original series, which is probably for the best. The movie ends up being a lot of fun in parts, which ended up saving it for me, but the lows go really low and keep it from being a full on enjoyable experience.