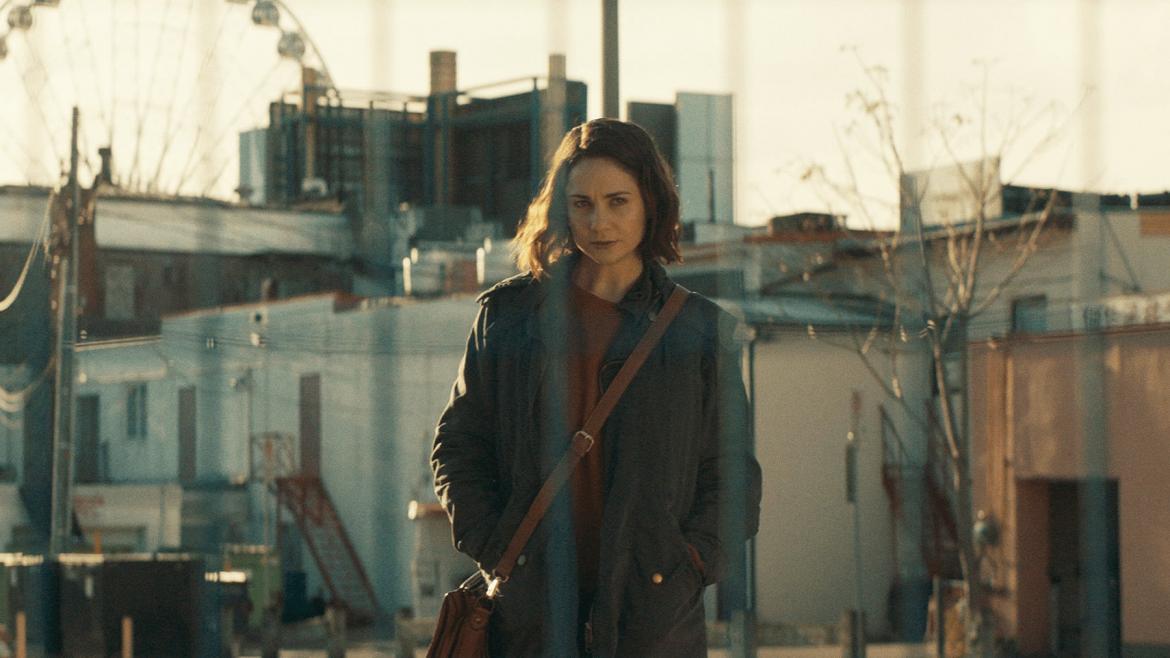 Disappearance at Clifton Hill (Movie Review)
Abby is a compulsive liar. She is haunted by her past and disconnected from her family and the relationships she has built or seemingly will ever build. On a fishing trip with her family when she was seven, she alone witnessed a one-eyed boy hiding in the woods, kidnapped and thrown into a car, never to be seen again. No one believed her. After all, everyone knows Abby is a liar.
There is a convoluted and sometimes absurd plot at the heart of Disappearance at Clifton Hill. Albert Shin and James Schultz's script involves tiger magicians, a conspiracy podcaster named William Bell (probably an homage to Art Bell expertly played by David Cronenberg) as well as a menacing real estate company owner that seems to have run of the town of Niagara Falls. Our main character also finds herself back in town to reluctantly finish the sale of her parents' old motel with her sister, while perhaps uncovering an old secret.
Yet the mystery itself isn't what makes Disappearance of Clifton Hill work. In fact, oftentimes the film feels disjointed and poorly paced so scenes don't exactly line up, or you find yourself in places that seem to come from nowhere. However, in a strange way that is a benefit to this film. After all, it's a film about finding purpose in oneself, and a shred of truth in your own insanity. In fact, Abby's ability to lie even comes in handy as she moves across town, interacting with assorted characters, and slipping easily into detective mode, deceiving others to get what she wants.
Perhaps most importantly, at its very core, this is a film that is interested in redemption. This thematic element, while downplayed, is helped by a very strong performance by Tuppence Middleton who adds depth and humanity to Abby even when her worst aspects are spilled onto the screen without pity. It doesn't hurt that there's also some impressive cinematography and a sharp script that lets us know that Shin is a filmmaker to keep an eye on. But truly the engine that drives this film forward is the incredibly effective composition of Leland Whitty and Alex Sowinski. It grounds us and reminds us that this is a noir, while driving the tension around our guts, anchoring the audience to everything we witness.
Disappearance at Clifton Hill, even with its flaws, is time well spent for fans of a good character focused mystery that also happens to have the benefit of showing us a different side of David Cronenberg.