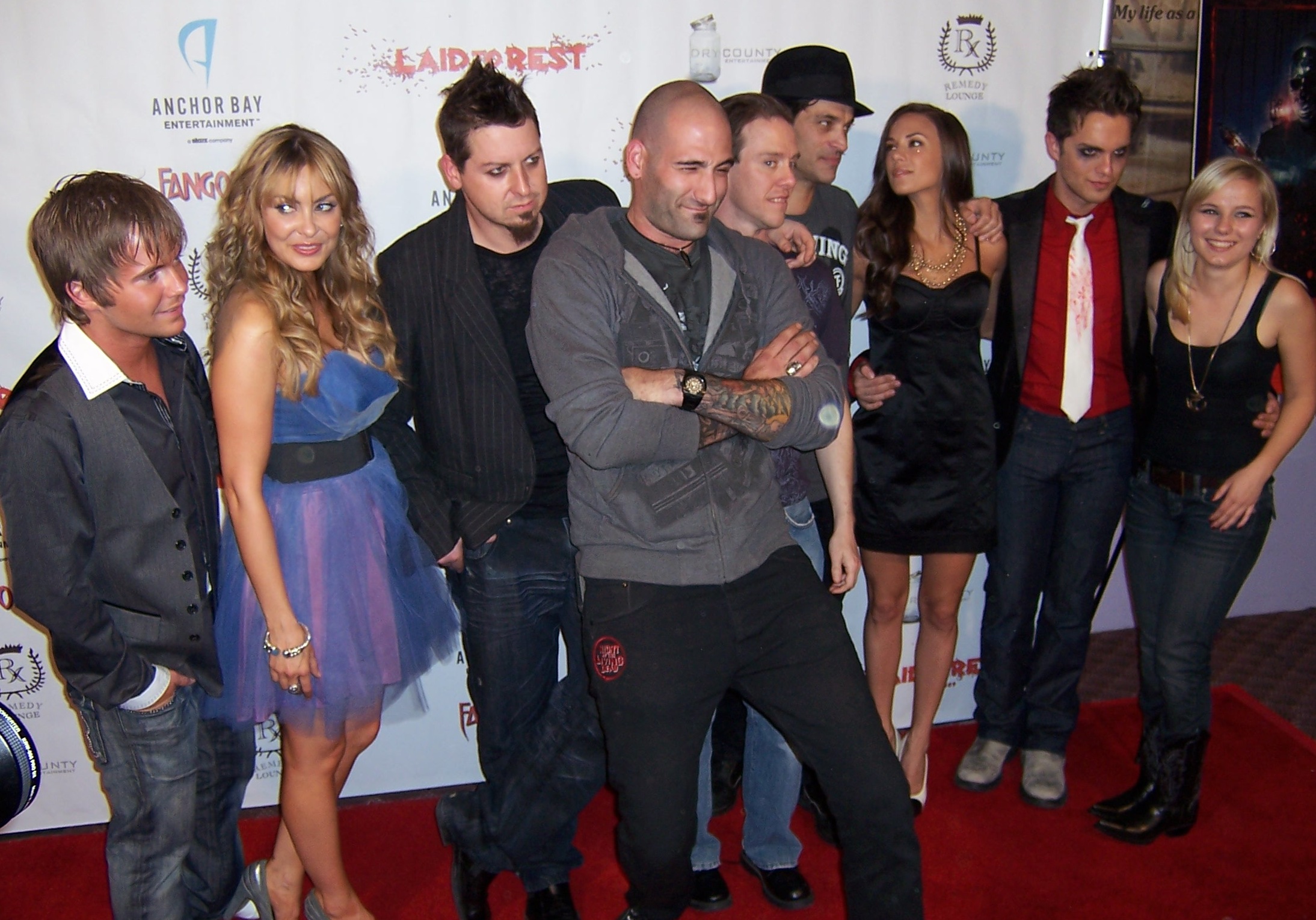 "Laid To Rest" Premiere Coverage!
Deep beneath the bowels of the Los Angeles Marriot Hotel resides Laemmle's Grande 4-Plex Theater, a rustic Cineplex reeking with the age-old air conditioning, stale popcorn and urinal cakes. For some, a theater like this wouldn't seem fitting for a Hollywood premiere. But when that film is a gritty slasher like Robert Hall's "Laid to Rest", the combination is a match made in hell.
This past Saturday, a small crowd of die-hard horror fans assembled at the Grande 4-Plex to experience the the film's premiere, which hits DVD shelves everywhere this week.
Among the picture's stars in attendance were Thomas Dekker of The Sarah Connor Chronicles, looking more like the lead singer of some screamo-rock outfit than a Hollywood actor, with his bloodstained tie and droopy eye make-up. Jana Kramer and Johnathon Schaech, who worked together on the '08 snoozer, "Prom Night", entered the theater hand in hand, whereas Seri De Young's choice of date was little more family oriented, as she walked in with her dad.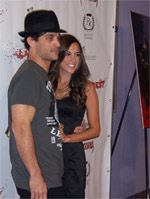 I thought De Young's choice of date was an interesting one, being that she's one of the few actresses to bare all in the film… but at least he's supportive. Other stars in attendance were Anthony Fitzgerald, who oddly enough played 'Anthony' in the film, Nick Principe, the "Laid To Rest's" brutal antagonist, who towered over the congregation with his menacing stature, and Sean Whalen, who seemed slightly bummed being that some of the actors not appearing in this film were receiving more interviews than he was.
Among these "attention stealing" celebrities were Brian Austin Green and Summer Glau of The Sarah Connor Chronicles, Josh Feinman and Elle Travis, who were promoting their upcoming film, "Dead Air", Christa Campbell from "Day of the Dead", and Efren Ramierez, better known as Pedro of "Napoleon Dyanamite" fame. Yes, the stars were shining in Los Angeles on Saturday, but the one person in attendance to truly captivate me was Ashley Laurence, best known for her role as Kirsty, in the "Hellraiser" series.
Laurence, who worked with Hall on his directorial debut, "Lightning Bug", floated across the red carpet like the horror film goddess that she is. I tried to work up the nerve to talk to her, but any question I could have asked would have came across like a bad Chris Farley impression: "Remember when you were in' Hellraiser'? That was awesome!"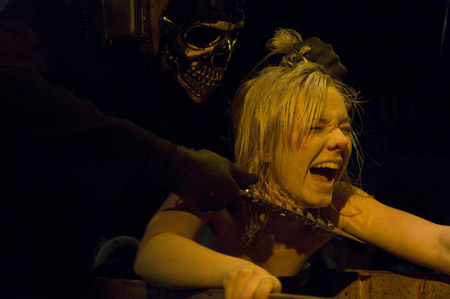 Chrome Skull takes another victim
Once the red carpet festivities wrapped, the crowd of people quickly made their way into the screening room. The theater was small and there weren't a lot of seats, but then again, there weren't a lot of people to see the movie, so I suppose it was technically a full house. After a brief introduction by Hall and his wife, Bobbi Sue Luther, who produced and starred as the film's heroine, the lights went low, and the movie began.
Hall, who's been working as a special effects/make-up artist for over fifteen years, credits the remarkably gory effects to his absolute artistic freedom on the film.
"The thing with 'Laid to Rest' is that I didn't change my mind. We'd design an effect. I knew how I was going to shoot it, and we stuck to it. We shot it the way it was intended and that's why I think people are responding to it," Hall stated at the film's premiere.
For me, however, it wasn't so much the effects, but rather the off-screen story of how this film came to be that I found the most interesting.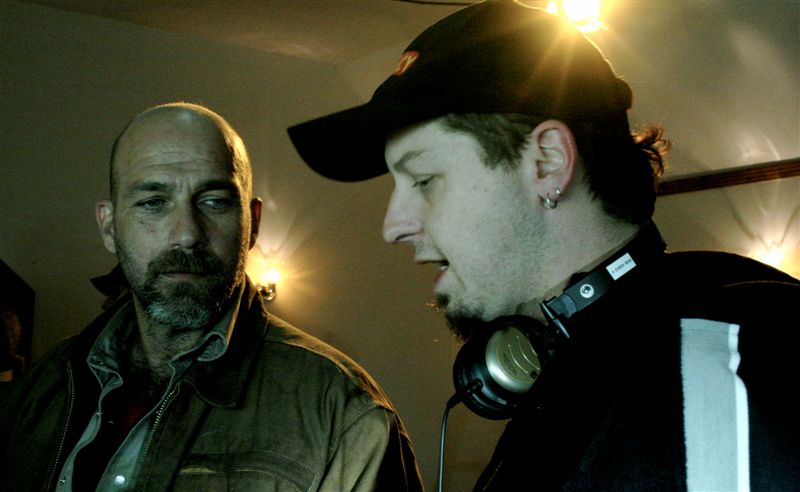 Rob Hall directing Kevin Gage on set
"This was essentially Bobbi and I going, 'Hey… there's a writer's strike coming up, we have nothing to do; let's be creative with our friends," said Hall.
With a limited amount of time to work with, the husband and wife team worked hard to pull together their resources, generating most of the cast and crew from their previous work experience, including The Sarah Connor Chronicles and Hall's 2004 directorial debut, "Lightning Bug".
At the premiere, it was made incredibly obvious that this group of characters have very tight bonds to one another. At their very core they are friends, coming together for the opportunity to make something fun. It's clear that Hall and Luther care about their co-workers immensely, both as actors and human beings… so what better way to show that appreciation than to have them all brutally killed.
"We keep saying, 'It's not the English Patient.' It's bloody, it's fun, and we did it all with a lot of fun and a lot of friendship," said Luther.
Behind all of the gore, this movie shows what a group of friends can do when they pull together their resources in an effort to get creative, producing a mighty fine slasher in the process. Check out the rest of the pictures from the premiere below, and check out "Laid To Rest", on DVD shelves now.
(Right click on a thumbnail to view the full image in a new window)