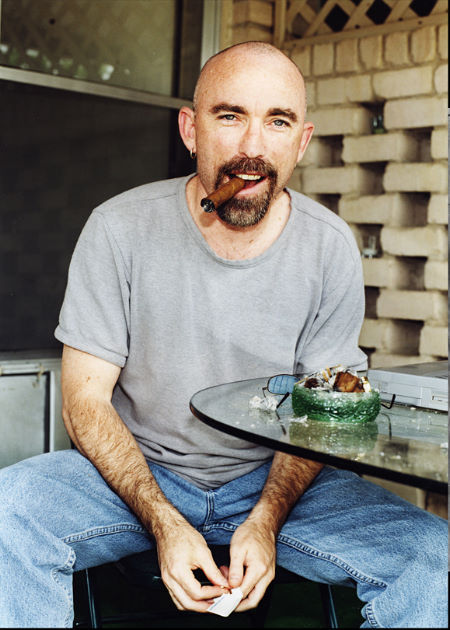 How Jackie Earle Haley Became Freddy
By now you've no doubt read the news, that Jackie Earle Haley, former child star and current resurging actor, will be the new Freddy Krueger in Platinum Dunes "A Nightmare on Elm St".
He takes over the role from the legendary Robert Englund, who has donned the Freddy makeup for a total of 8 "Nightmare" films, a TV series and countless pop culture appearances. Unlike Platinum Dune's (Michael Bay's production company) recent remake of "Friday the 13th", the character they are replacing here is uniquely iconic due to the fact that you can actually see his face. This made the decision especially hard, considering how closely fans would be scrutinizing the choice.
---
So who is Jackie Earle Haley? Well. Those of us old enough to remember the FIRST "The Bad News Bears" film (without Billy Bob Thornton), as well as its sequel "The Bad News Bears: Back in Training", will know him as the character "Kelly Leak". Leak was your typical "way too old for Little League" kind of guy, nailing home runs while trying to make it with an uncomfortably young Tatum O'Neal.
Haley was mainly a television actor before "The Bad News Bears", and for the most part that's what he remained afterward. He's even made a few stops in the horror genre throughout the years, including 1993's "Maniac Cop 3: Badge of Silence". That same year, after 1 more movie credit, his filmography disappears, literally drops off a cliff like he had never existed.
His next film role, oddly enough, was 2006's "Little Children". After 13 years out of show business, Haley catapulted himself back into the spotlight as Ronnie J. McGorvey, a character who is of all things, a registered sex offender. In a story that only Hollywood could have produced, Haley was nominated for an Oscar in 2007 for "Best Supporting Actor". He did not win the award, but what it served to do was solidify him as the comeback kid of perhaps the decade.
Since his most unlikely comeback, the slight of frame, intense looking Haley has become something of a regular film actor, appearing in "All the King's Men", "Semipro", and this year's comic book blockbuster "Watchmen" as perhaps the most integral character in the story, Rorschach.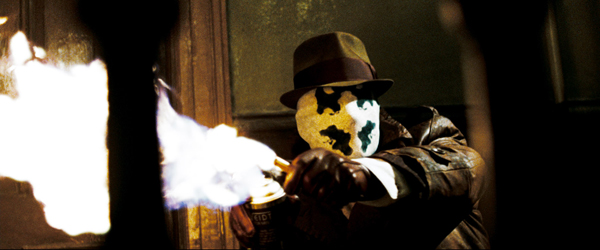 Haley as "Rorschach", a performance he was widely praised for by comic book fans
It's that role which seemed to be integral to him having his name tossed into the ring for Krueger. I have tried to find out exactly where the rumor first started, but some signs seem to point to the fact that it was merely a musing by someone running a horror site, that the man who brought Rorschach to life might be able to do the same for the new Freddy. However it started, word quickly traveled back to Haley, who seemed amused but nevertheless denied any knowledge that he had been offered the part.
That was where the news last left off, that is until yesterday, when site after site began reporting the news of Haley's official casting. According to one site, it was "tricky locking him down", but it appears 100% official now, Jackie Earle Haley will be stepping into Robert Englund's shoes when filming starts this summer. As of now, we're expecting to see the remake in theaters April 16th, 2009.
As I stated on the site when the news first hit, Robert Englund may be the hardest actor in horror to replace. That said, the majority of horror fans seem to be on board with this casting news, and I count myself as one of those people. I'm not sure anyone can adequately replace an actor whose face is synonymous with such an iconic character, but if anyone can do it, my money's on Haley. Now we just have to wait for the first leaked makeup test photo... that's when things should really get interesting.