Box Office Special - Obsessing Over Results
For the second week in a row, no one film took film goers by storm, but a wide variety of films did admirably enough to bring home a tidy sum. In terms of total revenue, April 2009 has been killing April 2008 -- to the tune of nearly a 40-50% increase -- and aside from "Fast and Furious" it's done it without a real monster film. The last three number ones? "Hannah Montana," "17 Again," and then this week's "Obsessed."
That's not exactly old-school box office star power. What it has been is quite lucrative, particularly when we consider that none of these films were of the mega-blockbuster variety. "Obsessed," which won this past weekend with a $28 million opening was shot for $20 million, meaning after only two days this little number was bought and paid-for.
What's been somewhat tough for horror fans is that this strong April showing has been accomplished with only the scantest of horror presence. While the aforementioned "Obsessed" was a thriller in the "Fatal Attraction" variety, it certainly wasn't horrifying. Two pre-April horror releases, however, have continued to produce: "Knowing," Nic Cage's end-of-the-world piece opened 3/20 and has posted $30 million in April, and "The Haunting in Connecticut," an enjoyable if kind of tame ghost story has also netted somewhere in the neighborhood of $30 million in the US since we turned the page to April.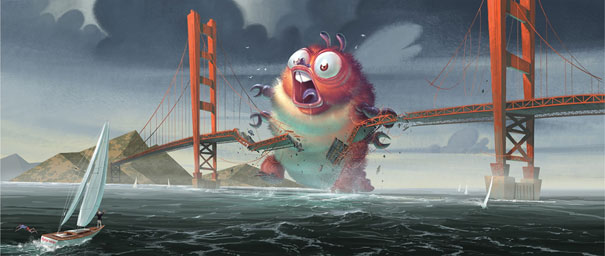 Still cleaning up
"Monsters vs. Aliens," which I will assume is at least inspired by horror of old, has also continued to clean up in April, bringing home more than $100 million this month. Though it's just now paying off it's hefty price tag in stateside revenue, "Monsters" has also used April to woo foreign audiences for another $125 million.
All in all, we're looking at a movie business that is operating on all cylinders right now. Whether that means we're getting actual quality (hint: we're probably not) is up for debate, but there's nothing to debate about the bottom line. Even more impressive is that we've been seeing these results in a month where the real killer releases were virtually absent.
"Fast and Furious," the month's most successful film, opened on a very wide 3,600 screens, but not that close to next week's first blockbuster of the year "Wolverine," which will likely break 4k. It just gets crazier from there with "Star Trek," "Angels and Demons," and "Terminator: Salvation" leading into "Drag Me to Hell," and "Up," the new Pixar film. It still feels like a long way off, but we'll finally have some horror back on the big screen in five weeks' time.