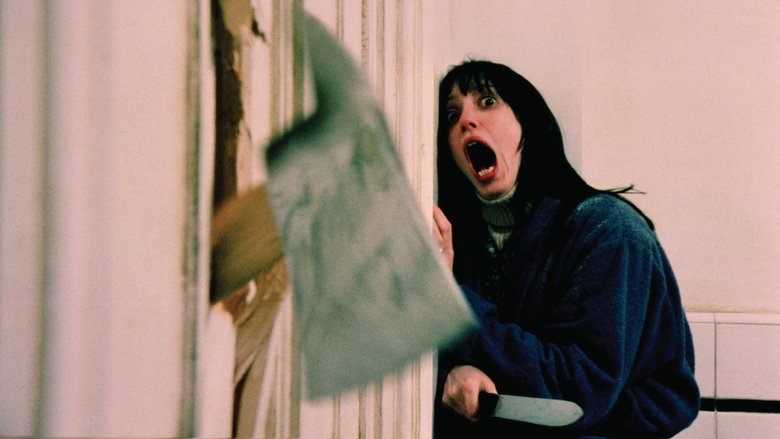 Book Vs. Movie: "The Shining"
This month's Book Vs. Movie plays out a little different for CC and Jayson – the duo decided on the infamous and always controversial The Shining. If you're a Patreon member, you can hear the full discussion as they hash it out on Episode 8 of the Something Red podcast, but here's a quick synopsis of their thoughts to tide you over until then…
CC: The Shining was one of the first books of Stephen King's that I ever read so I know I come to this with a bias, but its one of my absolute favorites. Both the book and the film were so formidable on my becoming a horror fan that it is difficult to even think of which would be a better piece of work.
Stephen King's The Shining is a beautifully written character study of a family fighting their own demons as well as outside, supernatural forces. I think the book does do a really great job of building tension and a foreboding sense of dread and oppressive isolation. It's hard to compare the two mediums as they are so great on their own. Kubrick's Shining is a different beast – it's like he took the skeleton of King's Shining and created this monster of a movie. In the film, the audience is immediately dropped into this beast of a hotel and we're given absolutely no time to really figure anything out-besides what we think is right in front of us. The artistic liberties that Kubrick took produce such an iconic film that continues to haunt you, long after the curtain falls.
Regardless if you think the movie is actually "scary" or not – there are numerous scenes that are beyond creepy and disturbing; it's become a standard of comparison. I'm well aware I tend to find myself on "the book is better" or "you HAVE to read the book" sides of conversations so I'll be interested to see where Jayson takes his stance on this…
Jayson: The thought of dissecting The Shining in both its literary and cinematic forms is a prospect that is as terrifying as it is exhilarating. To me this may be the largest most difficult conversation one may have on the subject of movie versus book and the fact that we chose it to be our first podcast discussion begins to feel like a herculean task, that is until you realize how much there is to talk about here. This is the master of the visual at the back end of his career versus the father of contemporary horror literature in his prime; a gladiatorial match of the perfectionist of the cinematic art against the greatest storyteller of our generation.
This is raw unadulterated King at his most personal and Kubrick defiantly attempting to distill this story down until it barely resembles what came before. These are two very different forms of the same story, one which brings us intelligent characterization and one that brings paralyzing levels of tension and paranoia.
When you add in all the controversy, the conspiracy theories and the tension between the author and the director I believe with the depth of knowledge and intellect that CC always brings and the complexity of the material we could both go around and around forever without having a real answer. But it will sure as hell be fun trying.