Book Review: "Hammer Glamour"
I've been an outspoken fan of the Hammer Studios brand of horror for a long long time. Each and every one of their movies packed in a rather luxurious atmosphere unique to the studio with it's own brand of story telling. With leading men such as the late great Peter Cushing and Christopher Lee, their charm was unmatched. Hammer films always packed a second more powerful punch however in their sense of beauty; each movie was guaranteed to feature a fresh new statuesque starlet, each more breathtaking than the last!
Marcus Hearn, author of the in depth history of Hammer Studios, "The Hammer Story" has come to impart his knowledge once again, this time on the history of Hammer's buxom beauties! Due out on September 29th comes "Hammer Glamour: Classic Images from the Archive of Hammer Films".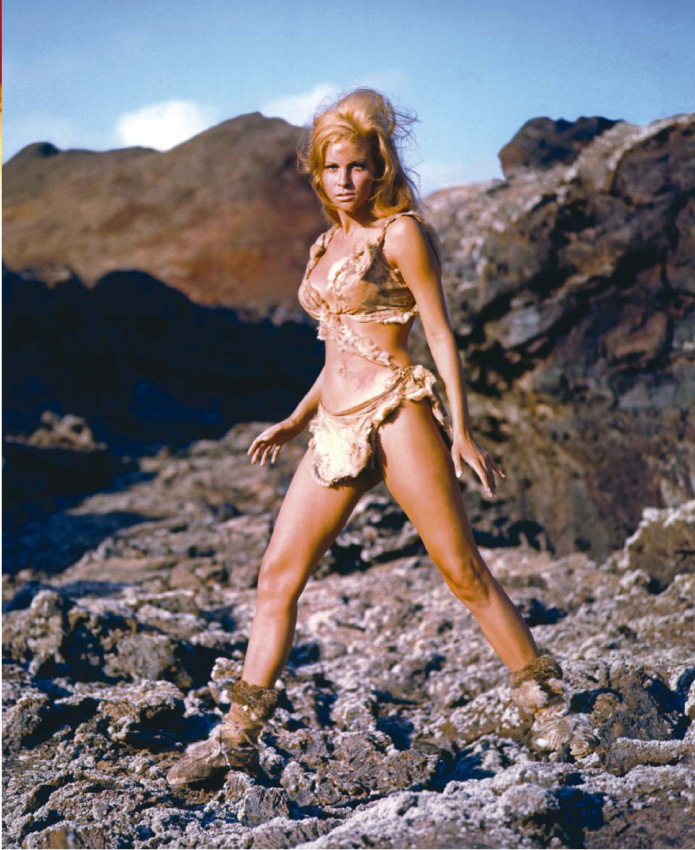 Raquel Welch
One Million Years B.C.
1966
Over fifty years ago, with the release of The Curse of Frankenstein and Christopher Lee's iconic performance in Dracula, Hammer ushered in a whole new era of blood and barely-restrained cleavage in glorious colour, mixing sex and horror with a style and panache that made the small British company world famous.
As well as making international stars of Peter Cushing and Christopher Lee, Hammer quickly became renowned for the stunning actresses who graced its films. Whether it was an exciting new discovery making her screen debut, an exotic foreign beauty, or a Hollywood star, glamor was an essential part of the Hammer formula. From Barbara Shelley baring her fangs, to Ingrid Pitt baring all – not forgetting Raquel Welch in a fur bikini – Hammer knew that "sex sells".
Bursting at the seams with an astounding collection of rare and previously unpublished photographs from Hammer's archive and private collections worldwide, and featuring many exclusive new interviews, Hammer Glamour is both a lavish celebration of Hammer's female stars and a fascinating insight into a bygone era of movie publicity.
I'd be a lying man if I told you that part of the charm of Hammer Horror had nothing to do with their statuesque scream queens. Not only were the stories generally great retakes on Universal classics or even their own creations, not only were they chock full of unique atmosphere and feel, but the female leads were always something special! If you haven't seen a Hammer movie before, it's more than just a matter of "woo, look at the boobs on her!" The ladies of Hammer Studios always contained a special captivating quality to their beauty that demands your attention and holds onto it for the entire movie. The ladies were very talented actresses as well.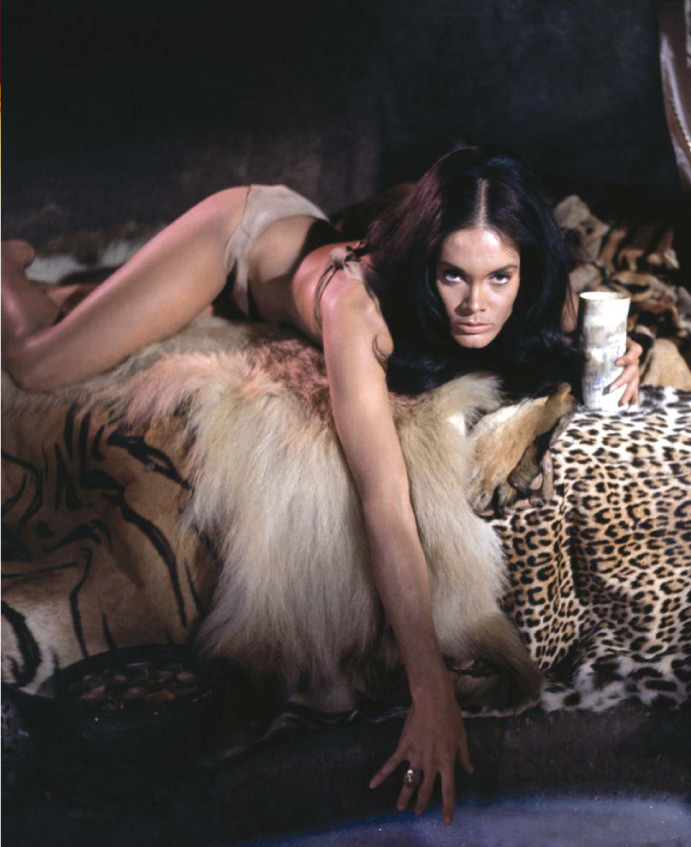 Martine Beswick
Slave Girls
1967
In Hearn's "Hammer Glamour", we're treated to something special. We're given an in depth look at each and every one of these stars with entire chapters of history dedicated to each lady. The book starts with a brief history of Hammer and their views of their leading ladies. From then on, the entire book is dedicated to over 50 actresses with deep details on their acting careers, both with and without Hammer Studios! To put it simply, the amount of detail and dedication given to this book by Hearn is rather staggering!
For fans of the late great horror studio, this book is a must have for the book shelf. Not only do you receive a large number of eye popping pictures of the lovely ladies both in character and out, there is a wealth of history here for a unique studio that stamped its own brand on the horror world throughout the 50's, 60's and 70's. You will find information on movies that have long been your favorites, and many will find leads to Hammer films you didn't know existed. You'll even find yourself a bit surprised as to some of the actresses that once graced Hammer's archives! Included in the book are the well known beauties such as Ursula Andress, Ingrid Pitt and Caroline Munroe, but also well known affiliates such as Stephanie Powers, Nastassja Kinski and Raquel Welch!
Beyond the great histories of each actress, the book is loaded to the gills with high quality super glossy photos from Hammer's archives. This includes head shots, marketing materials, film stills as well as glamor shots from the periodicals of the time. Many photos are full page renditions, all in high quality representation capturing the captivating beauty that many fans have grown to love!
Hammer fans; this is a great book. You owe it to yourself to add this to your collection.
"Hammer Glamour" releases on September 29th from Titan Books. For full details on the book, be sure to check out Titan's page. If you've never treated yourself to a Hammer movie? Get busy. They're standard in the Netflix catalog!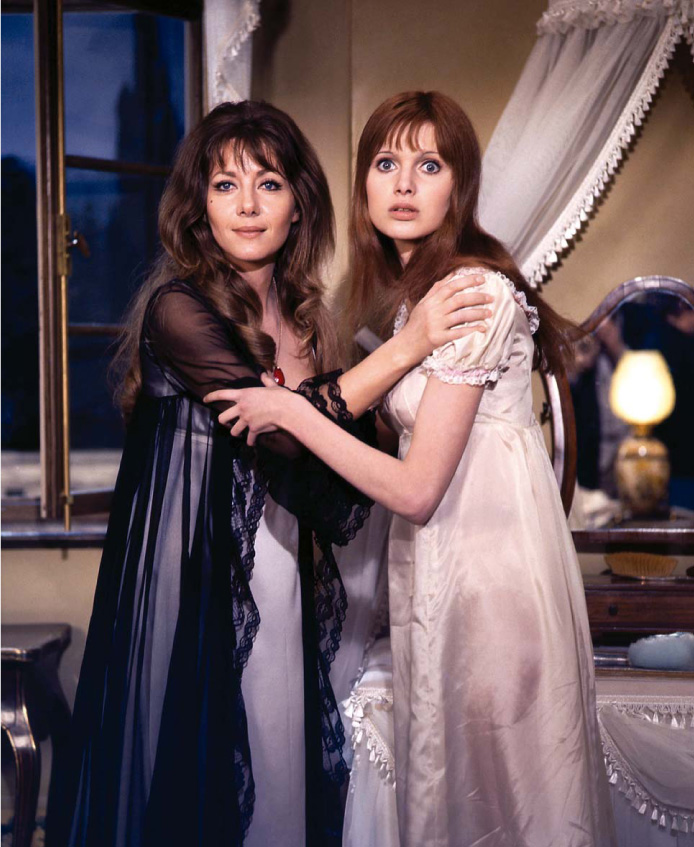 Ingrid Pitt and Madeline Smith
The Vampire Lovers
1970