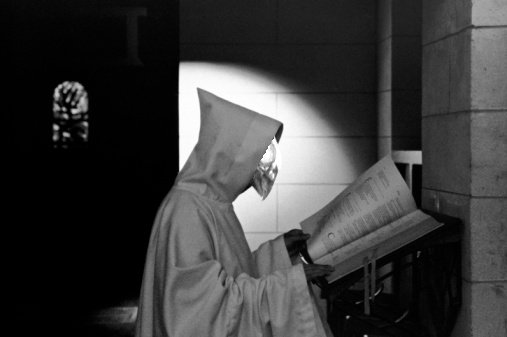 BGH's Literature Podcast, "Something Red" Premieres in September!
Alright you manic bibliophiles, the moment you have all been waiting for is here: I'm elated to share with you that my monthly horror literature podcast, Something Red is set to premiere in September! Long term, the new show will be available for all BGH Patreon patrons that have pledged $1/month or more, but the first three episodes will be in the free BGH feed!
Something Red will cover some of the dark, gory, strange and of course, terrifying tales that the horror genre has to offer. The podcast will also include special guests to collaborate on reviews and roundtable discussions of book, author interviews and special events/readings during holidays.
Hosted by yours truly, follow me on twitter at @cc_riots and the podcast @somethingredBGH for news, updates, and upcoming events! Also, email suggestions and requests to SomethingRedPodcast@gmail.com.
(For the BGH Bookclub members, Something Red will not cover the same books as discussed on the BGH subreddit)
---
In preparation for the 1st episode, check out Burnt Black Suns by Simon Strantza!
"In this fourth collection of stories, Simon Strantzas establishes himself as one of the most dynamic figures in contemporary weird fiction. The nine stories in this volume exhibit Strantzas's wide range in theme and subject matter, from the Lovecraftian "Thistle's Find" to the Robert W. Chambers homage "Beyond the Banks of the River Seine." But Strantzas's imagination, while drawing upon the best weird fiction of the past, ventures into new territory in such works as "On Ice," a grim novella of arctic horror; "One Last Bloom," a grisly account of a scientific experiment gone hideously awry; and the title story, an emotionally wrenching account of terror and loss in the baked Mexican desert. With this volume, Strantzas lays claim to be discussed in the company of Caitlín R. Kiernan and Laird Barron as one of the premier weird fictionists of our time."