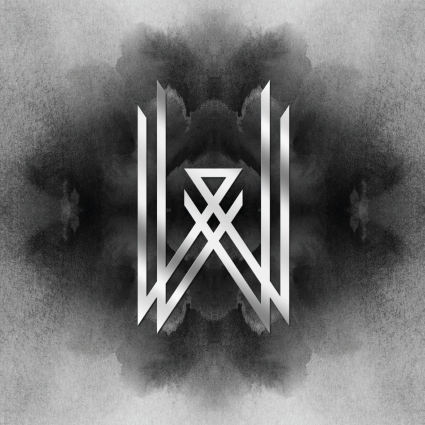 Album Review: Wovenwar - Wovenwar
As the tumult surrounding As I Lay Dying unfolded, I may have been one of the only people with a tangential attachment to the metal universe who had no opinion on the matter. That's not because of the details of the situation, but merely because no matter how big the band may have been in the mainstream of metal, I had never heard a note of their music, nor had I wanted to. The type of music they represented was not what I was interested in hearing, a feeling that somehow felt morally justified, not just artistically, as the saga continued to drag on. When the remaining members of the band decided to continue on with a new singer and a new name, it seemed like the kind of news that would go in one ear and out the other for me. I assumed they would continue to forge the same path, just with a different face standing in front. I was very, very wrong.
"Wovenwar" is truly a debut album, because Wovenwar is a far different band than the last time these men went into a recording studio. Instead of forging a brand of modern metal that is hugely popular to everyone but me, "Wovenwar" is an album that takes the band back in time a bit, introducing a healthy dose of hard rock elements into their sound. There's a sense of dynamics that I wouldn't have expected, a feeling of joy to be able to continue playing music. What that does is elevate the band out of the mire of hapless misery their old music entailed, and instead gives the band a positive energy that elevates every composition.
That isn't to say that they need elevation, because "Wovenwar" is filled with hard-edged melodic rock that is both incredibly heavy and brightly melodic. New singer Shane Blay brings a voice to the table that can soar over the technical fury of the band, and an ear for melody that sharpens the songs into daggers. His performance on the album is my biggest takeaway, because he is what makes "Wovenwar" the smashing success it is. The rest of the band is flawless in their delivery of the music, but there are dozens of bands filled with similarly skilled musicians who don't know the first thing about writing a song. The members of Wovenwar are veterans, and they know what it takes to turn their ideas into fully-realized songs, taking a hacksaw to them until there's nothing but meat left on the bones.
Song after song, Wovenwar is as rock solid as they come. Every song straddles the line between hard rock and metal, and brings a catchy melody to the mix. They're the kind of songs that, if metal weren't so self-conscious about such things, you would want to raise your fist and sing along with. There's something infectious about a song like "The Mason" that mirrors what the best pop music can do to you. It's still heavy, but yet it gets inside you and makes you feel good about what you're listening to. Contrasted with what these band members have been through in the court of public opinion, it makes a lot of sense. They want to get as far away from their past as they can, and Wovenwar is the perfect tonic for that task.
As I said before, I never knew much about As I Lay Dying, but I have a feeling everything turned out for the best. The road to success may have hit a slight detour, but it's smooth sailing from here. "Wovenwar" is a phenomenal illustration of what modern rock is supposed to be, and it teaches every other band plying this trade not only how to do it right, but how to turn life's darkest moments into an inspiring piece of art. I'm impressed.