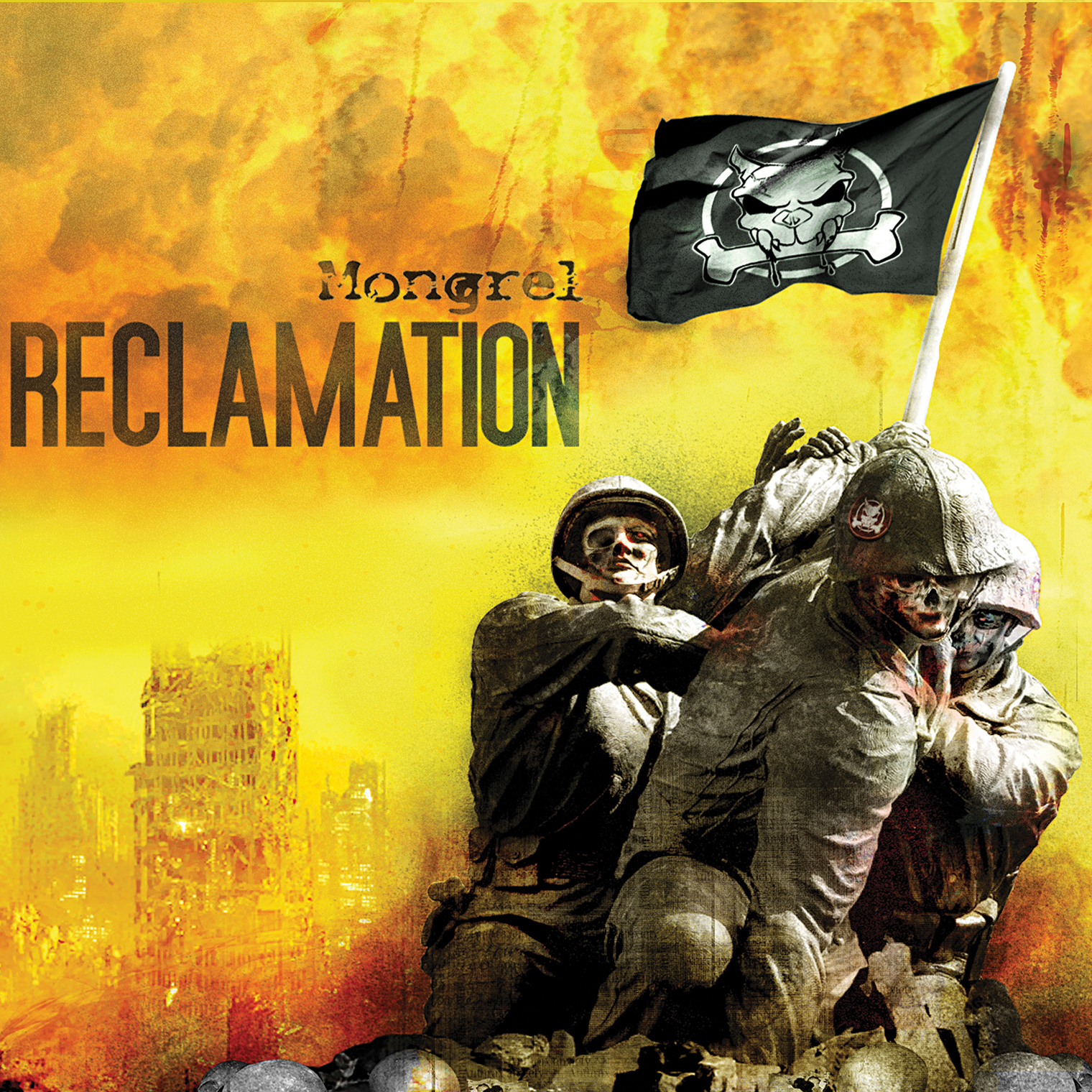 Album Review: Mongrel - Reclamation
Boston's Mongrel is a band that has toiled for years in the under-the-radar lights of sweaty clubs and foul-smelling basement venues, gritting out one night of punk-infused heavy metal after another, building a reputation in the difficult world of underground metal. All of that fury and hard work has been tempered in the fires of lyrics and music, then pressed into their new release, "Reclamation."
To define Mongrel's sound takes a lot of different adjectives, but at their finest moments, the band is reminiscent of the earliest days of heavy metal. No, I don't mean thrash; I'm referring to the earliest days of heavy metal's genesis, when punk was essentially turned on its ear and combined with heavy rock and roll to create a new sound. I can't listen to the well-composed chords of "Tarnished Halo" without being reminded of the gleeful cadence of Iron Maiden's "Running Free."
Mongrel is at their best when they are fusing their usual spitfire idiom with something larger and more academic. "Zombies of War" is much more than just a punk metal song; it is rather a plodding, bass-laden composition that shows more facets of the band's talent than simply pairing a riff with a cadence and calling it a day.
The vocal performance of Jessica Sierra is both poignant and flexible, as she demonstrates a range that oscillates between bitter and soulful. While she can relish each emotional moment of "Zombies…" she's also perfectly capable of dropping into a rasp and biting off each individual note.
Not perfect in all areas, Mongrel's speak-sung, reminiscent of rap-metal song "The More I Bleed" simply isn't their best effort. It's a song out of its time and out of the band's style. Mongrel occasionally plays out of bounds, and not necessarily in a good way. There are bits and pieces of different tracks that don't work, and while one can respect the desire to extend boundaries, Mongrel ventures into problem areas in doing so.
Nevertheless, variety is the spice of life, and when simply putting one toe in the deep end of experimentation, Mongrel becomes several different bands within one paradigm. The swinging, true-to-the-roots punk cadence of "Crucifiction" lends that song a confidence and catchiness that is unique to that single song. Meanwhile, "Still Born Savior" turns down the punk crunch in favor of a greater metal gain, which ends up comprising one of the album's toughest and best tracks.
Mongrel's effort is a confident stew that starts with a solid stock of punk and metal, and adds in corollary ingredients from sludge, grunge and several others genres to create a robust flavor. No one listener will likely enjoy all of what the band is offering, but there's enough versatility that fans and newcomers alike will probably find at least a handful of pieces of enjoy. This is a solid outing from veterans tested in the underground and experienced enough to know their craft.