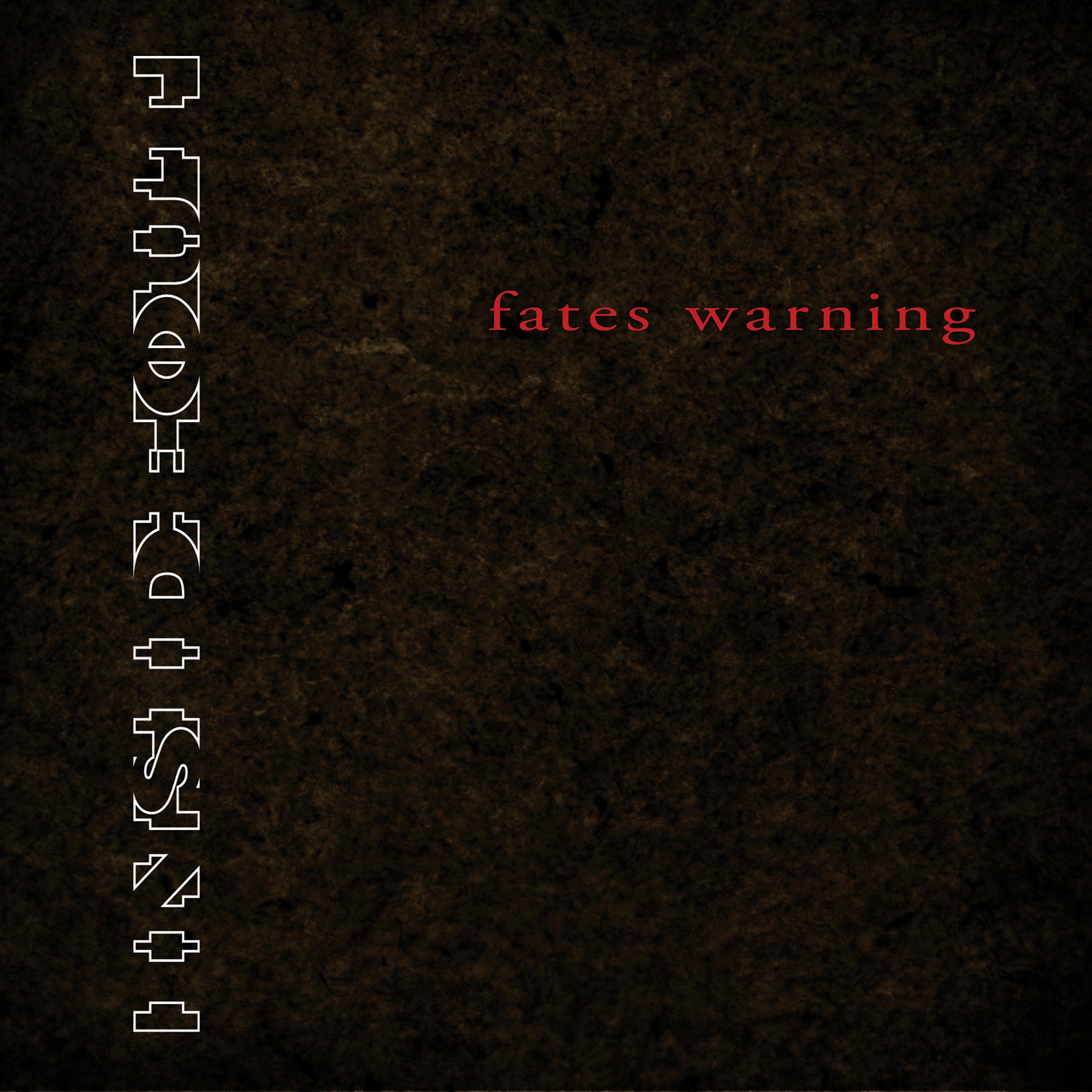 Album Review: Fates Warning - Inside Out [Reissue]
Fates Warning has earned a spot on the Mount Rushmore of progressive metal. Embracing the spirit of progression perhaps more than any other band of their ilk, Fates Warning has continually pushed the boundaries of what progressive metal can be, as well as the boundaries of who they are as a band. Though not as dramatic or publicized as the shifts in sound and style bands like Metallica and Iron Maiden have undergone, the continued evolution of Fates Warning is a hallmark in true progressiveness. Not a band built in the technically dazzling mold of Dream Theater, they have always made their mark through doing the unexpected, and through their ability as songwriters.
Metal Blade's reissue campaign continues through the saga of Fates Warning, this time stopping on "Inside Out", one of the band's more forgotten efforts. "No Exit" saw new singer Ray Alder take the reigns and give the band a new tonal identity, "Parallels" saw them streamline their sound in a more mainstream direction while still being as musically challenging as ever, while "A Pleasant Shade Of Grey" stands as their most ambitious project. Naturally, the album sandwiched in between would suffer the fate of being forgotten.
The biggest knock against "Inside Out" is that there is nothing progressive, in the philosophical sense, about it. The sound is a continuation of "Parallels", bringing progressive complexity to a simplified sound. The songs feature as many stilted rhythms and odd time signatures as more sprawling works, but contained in more easily digestible structures. "Outside Looking In" and "Pale Fire" immediately make this clear, packing Mark Zonder's one-of-a-kind percussion into rockers as suited to arenas as theory classrooms. He is the glue that keeps the record from becoming too simplified. The unexpected bits of flourish and outright refusal to play simply a straight beat allow the songs to keep shifting just enough to never become stagnant. Never is this more apparent than his staggering playing on "Monument", a true clinic, and a main reason it has become one of Fates Warning's defining songs.
The draw to any Fates Warning album since the change was made is singer Ray Alder. When he replaced John Arch, it was a risk, both in terms of how he would be received by the band's rabid fans, as well as by the larger audience they knew could be reached. Alder possesses remarkable tone, a voice that sound unlike anyone else to come along before or since. Still a rough instrument when he made his debut, by the time of "Inside Out", he had become a more polished vocalist. Power is abundant in his voice when necessary, but it's in the softer moments he shines the brightest. His voice drips with emotion, wringing the most out of every line. "Island In The Stream" is a masterful blend of tenderness and subtly ascending vocals. As the song builds from acoustics and piano, so does Alder's voice rise in both timbre and volume, telling the story with precision. While not as wrenching as his later performances, his versatility as a singer elevates the compositions every time.
The songs themselves may be the most interesting group Fates Warning ever composed. They deftly balance the progressive nature of their music, the complex emotions of their later work, and the melody they searched for on "Parallels", without ever delving too far into a pop realm. Alder delivers strong hooks throughout the records, especially on "Shelter Me", and the aforementioned and emotionally devastating "Island In The Stream". "Monument" stands above all others, a progressive epic condensed into six-and-a-half tight minutes. Slashing riffs, gently finger-picked acoustics, and a sense of drama combine to form a true statement. The rest of the album cannot live up to that standard, nor does it try to, keeping in a more traditional format. These songs don't break from their structure, and could be taken as a grasp at the mainstream, if not for the relentless musicality. Even in it's simplest moments, "Inside Out" is full of Jim Matheos' deviously challenging guitar riffs and textures. If mainstream music was composed as artfully, it would not carry such a negative connotation.
The remastered edition of the album is a must for any Fates Warning fan, giving the songs a new sheen of clarity. Every note is more audible, heightening the listening experience, and bringing Zonder's mastery to the forefront. The album sounds bigger and sharper, without sacrificing much in the way of dynamics, the sound well balanced in all regards. "Inside Out", when heard like this, would be the highlight of most band's careers. The fact that it is one of the less celebrated Fates Warning albums only underscores the band's enduring legacy. This edition of "Inside Out" is essential for fans, and possibly the perfect entry point for people who have yet to explore this progressive stalwart.