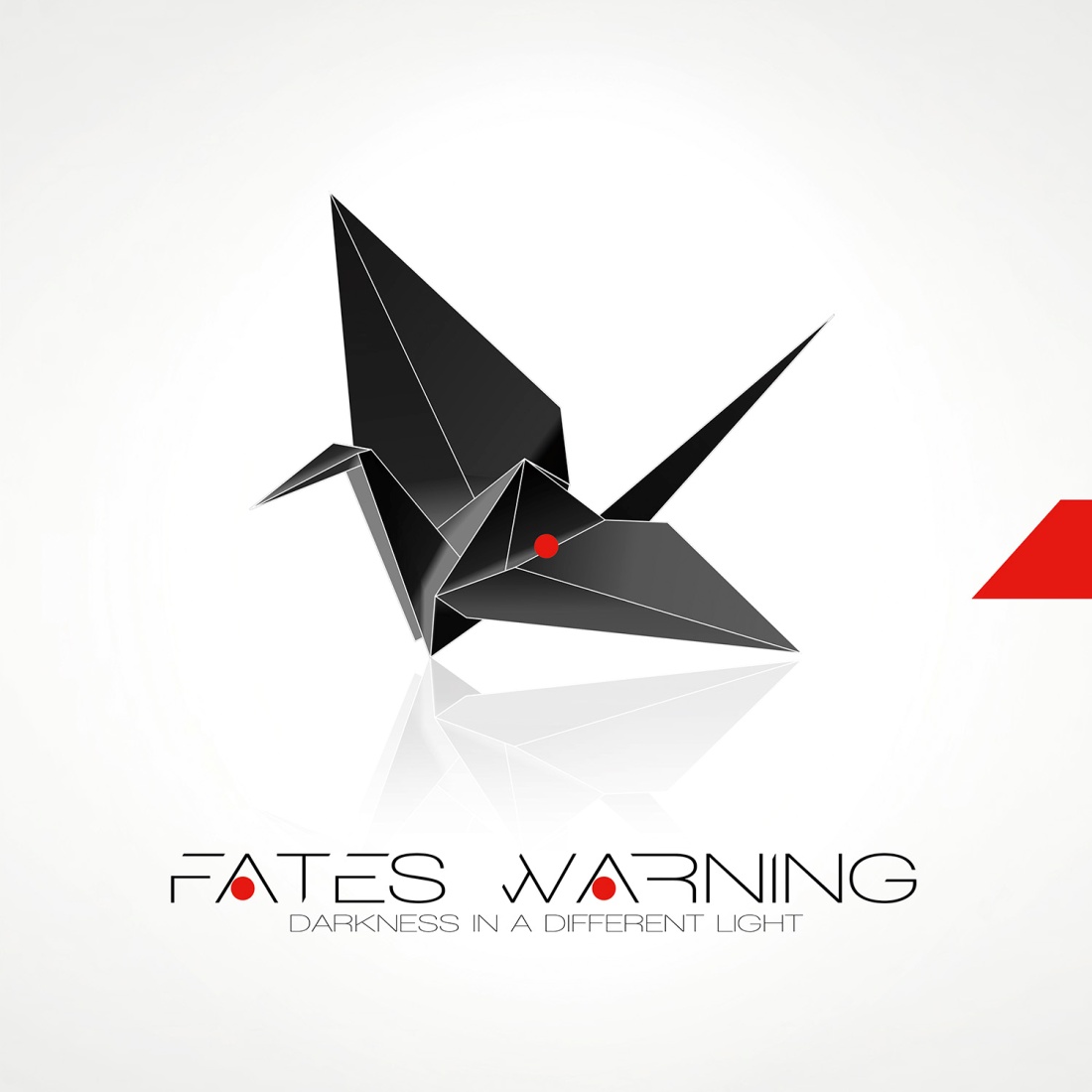 Album Review: Fates Warning - Darkness In A Different Light
The bedrock of progressive metal as we know it is built upon two bands; Dream Theater and Fates Warning. With apologies to fans of Queensryche, it's the truth. No bands have been more instrumental in the development, propagation, and flourishing of progressive metal than those two standard-bearers. While Dream Theater has been earning accolades, and racking up bigger sales and a higher profile through the years, Fates Warning has faded into the background. After their landmark "A Pleasant Shade Of Grey", Fates Warning has been the forgotten legend of progressive metal.
It doesn't help their cause that "Darkness In A Different Light" is their first album in nearly a decade, following the disappointing "X". Many might have written the band off as done, with Ray Alder more busy with Redemption, and Jim Matheos spending his creativity on OSI and the Arch/Matheos album from a couple years back. It wouldn't have been an unreasonable position to take, but "Darkness In A Different Light" makes fools of all those who doubted Fates Warning would ever be great again.
"Darkness In A Different Light" is no nostalgia trip. Unlike a lot of comeback albums that are about reclaiming the past, this album is about defining the future. Taking cues from the under-appreciated "Disconnected", "Darkness In A Different Light"is as heavy an album as Fates Warning has ever produced, but without sacrificing melody or atmosphere. In fact, this may very well be both the heaviest and most melodic album of their career, a feat that's hard to believe.
The first single from the album, "Firefly", is a perfect example of this dichotomy. Anchored by a grinding, heavy riff, the song comes out of the gates sounding like a typical modern metal song, until the chorus comes along and Ray Alder opens up with a massive melodic chorus. Prog bands are notorious for being slapdash with their melodies, but that's not the case here. I can't say if it's ten years of built up ideas, or if Ray's time in Redemption has rubbed off on him, but he sings some of the best melodies on any Fates Warning album. "Firefly", "Into The Black", and the opening "One Thousand Fires" all boast huge choruses that give the music heart, further emphasized by Ray's one of a kind voice. He no longer reaches for high notes anymore, but his tone has only improved with age, giving every song the kind of gravity not many singers possess.
On the other end of the spectrum, Jim Matheos and company have upped the ante, filling the album with riffs that are shockingly heavy. This approach was started on the Arch/Matheos album, but taken up a notch here. Doled out in bite-sized chunks, these songs bob and weave like all Fates Warning music, but pack more of a punch when they go for the kill. It's unexpected, but a welcome reinvention of the band's signature sound, one that I can see providing a bright future.
Of course, being a progressive metal album, there's the requisite epic, the fourteen minute long "And Yet It Moves". Unlike some of the band's previous extended pieces, this one never drags, never stays too long on one idea. The song flows from one mood to another, the movement making the song alive. Matheos empties his toolbox during these fourteen minutes, and what could have felt like a stitched together piece is held together by Ray Alder. At the beginning and at the end, he strikes just the right melodic chord to balance the progressive excess the musicians are engaged in. It's hard to find the right balance, but they do.
"Darkness In A Different Light" lives in the shadow of Fates Warning's past, but it shouldn't. It deserves to stand on it's own, and without a doubt is my favorite Fates Warning album yet.